There are only a few days left until Election Day. President Barack Obama and Republican presidential candidate Mitt Romney are making a final push in battleground states that may decide the election.
Each candidate are explaining how they will move America forward from high unemployment and rising deficits. As we go into the final weekend before Election Day, both presidential candidates wrote exclusive opinion pieces for CNN.com.
TAKING THE VOTING PLEDGE: I'm Voting
President Obama writes in his op-ed that the nation has climbed out of recession and war to face a future where everyone gets a fair shot, does his fair share and plays by the same rules.
In an op-ed written by Mitt Romney, he says he offers the nation "real change and a real choice" that would speed economic recovery.
Who has a better vision for America?
President Barack Obama: My vision for America
For the past few days, all of us have been properly focused on one of the worst storms of our lifetimes. We mourn those who were lost. And we pledge to stand with those whose lives have been turned upside down for as long as it takes them to recover and rebuild.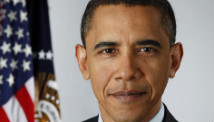 Because when hardship hits, America is at its best. The petty differences that consume us in normal times quickly melt away. There are no Democrats or Republicans during a storm - only fellow Americans. That's how we get through the most trying times: together.
Four years ago, we were mired in two wars and the worst economic crisis since the Great Depression. Together, we've battled our way back. The war in Iraq is over, Osama bin Laden is dead, and our heroes are coming home. Our businesses have created more than 5 million new jobs in the last two and half years. Home values and 401(k)s are rising. We are less dependent on foreign oil than at any time in the last 20 years. And the American auto industry is back.
We're not there yet. But we've made real progress. And on Tuesday, America will get to choose between two fundamentally different visions of what makes America strong.
Mitt Romney: My vision for America
On June 2, 2011, I began my quest for the presidency on the farm of Doug and Stella Scamman in Stratham, New Hampshire. I said then that our country is a land of freedom and opportunity. I spoke of the hard work of the millions of Americans who built our remarkable experiment in self-government. They carved out of the wilderness a land of immense prosperity and unlimited potential. I said then that "I believe in America."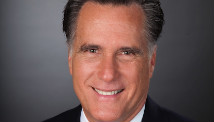 For more than a year now, I've carried that message across America. As we draw close to Election Day, it is a good moment to reflect on what it means to believe in America.
America is a place where freedom rings. It is a place where we can discuss our differences without fear of any consequence worse than criticism, where we can believe in whatever creed or religion we choose, where we can pursue our dreams no matter how small or grand. It is a place that not only cherishes freedom, but is willing to fight to defend it. These are the qualities that define us.
America is a land of opportunity. But lately, for too many Americans, opportunity has not exactly come knocking. We've been mired in an economic slowdown that has left millions of our fellow citizens unemployed. The consequences in dreams shattered, lives disrupted, plans deferred, and hopes dimmed can be found all around us.
Tune to Erin Burnett OutFront at 7p and 11p ET on CNN.
Follow us on Twitter: @OutFrontCNN
Find us on Facebook: www.facebook.com/OutFrontCNN
Follow CNN Opinion on Twitter: @CNNOpinion